What is Black Friday?

Black Friday (also known as Black Friday) is not a discount campaign, it is the CAMPAIGN of all par excellence discounts.
He was born in the United States and takes place after Thanksgiving, which usually coincides with the last Friday of the month.
It is also when the season for buying Christmas presents is officially opened, and so many customers enjoy the event. In the so-called Black Friday are immense commercial surfaces that offer discounts to customers. During this event, the shops, usually fashion, accessories, technology and computer stores offer discounts and offers at incredible prices for a limited time, especially eCommerce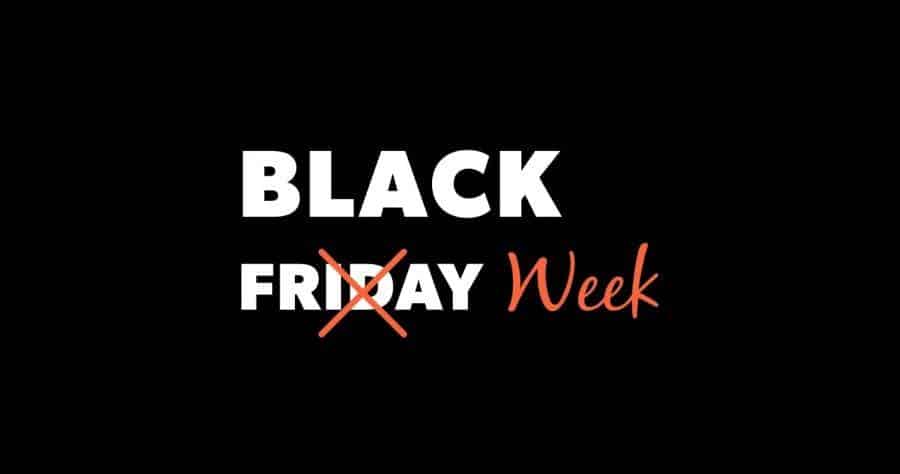 , although this event originated in traditional commerce.
When is Black Friday?
Black Friday 2019 will take place next November 29th.
However, at UberShop we will start on Sunday night, November 25th at 00h00 with a whole week of themed offers that will change daily at the same time: at 00h00.
You can find information that indicates that Black Friday is always held on the last Friday of the month, but this information is not correct.
The date depends on when Thanksgiving is celebrated, which is always the fourth Thursday of the month. This implies that Black Friday this year is not celebrated on the last Friday of the month as in previous years, but on the penultimate, just after the fourth Thursday of November.
How long will it last?
There will be 6 days of offers
Black Friday at UberShop
At UberShop we have been celebrating Black Friday with you for over 2 years and we are already in the second year, and increasingly with better feedback from you! Each year our departments work harder and harder to get your happiness boxes at a more competitive price. You cannot imagine the intense way we live the days before this event, nor how we prepare these days of offers! For us it is the most important date of the year.
Best Black Friday Deals
This year we are working especially to make our product selection as wide and varied as possible. We have been negotiating for months at a time to get the best prices and the most amazing surprises on a very special selection of products. Because you deserve it! As you know UberShop is the leading online store for the consumer are search item will not find in any local store with the best price.
The Christmas shopping season begins, thus allowing many of them to pass the "red numbers" to "black numbers", leaving months of debt and economic recession behind.
A single day? Not! A Black Week of Offers
The big Black Friday giveaway party will be on November 29, 2019, from 9 pm (Thursday to Friday night), however, as usual, at UberShop one day of super giveaways know little by little and once again.
We decided we will celebrate an authentic Black Week. We'll start next Monday, November 25th from 00:00 am with themed daily offers and special discounts that you can't miss. Be aware that this year we are full of surprises. We are preparing a black November that will give much to talk about! You appear at our event this year
Real offers: find out with our price history
At UberShop we want to be totally transparent with you. In our products, you have the price history available so you can check and compare the reality and transparency of our offers. With this history, you can view the evolution of the prices of our products on our website so that you can objectively value the quality of our offers. No mistakes, no doubts !!!
Black Friday online
Forget the long lines of customers eagerly waiting at the doorstep to be the first to buy the best deals and promotions.
UberShop, the leading online store, will allow you to avoid all the hassle of endless queues and enjoy shopping comfortably on the comfort of your home sofa.
Cyber ​​Monday is the perfect antidote to Black Friday hangover.
Don't forget our Cyber ​​Monday 2019 which will be on December 2nd, the Monday after Black Friday.
We will start the week with amazing offers to end the dark of November. 
Be the first to buy these super promotions before they sell out!
If you don't want to miss a thing, sign up by sending your email and you will receive all our offers in your mailbox so that you are not.

SEE ESPECIAL ONE WEEK BLACK FRIDAY TERMS